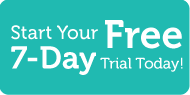 Chinese Word of the Day
5 Most Recent Forum Posts
Social Networking
Learn Chinese with ChineseClass101.com! Here at ChineseClass101.com, we know that losing valuable items can be a pain. But even worse is losing invaluable items like glasses because how are you supposed to find anything if you can't see your hand in front of your face? Sound like a nightmare? In this Elementary Chinese lesson, we cover the worst case scenario and teach you how to handle it if it should happen to you in China. So join us for a lesson filled with key Chinese vocabulary and a great Chinese grammar point all about rhetorical questions. Why not listen in?
Learning Chinese with ChineseClass101.com is the most fun and effective way to learn Chinese. Losing things is a fact of life, and most of the time it's a matter of not "if" but "when." In this lesson, we introduce key Chinese vocabulary for talking about useful accessories like glasses and jewelry. We also introduce a Chinese grammar pattern that is used for making suggestions and asking rhetorical questions in Chinese. So join us for another great Chinese lesson. And when you're done, drop by ChineseClass101.com for more exciting Chinese lessons and learning materials. And leave us a comment while there!
Premium Members
Review
|
Play
|
Popup
Dialog
|
Play
|
Popup
Premium Learning Center
Premium Lesson Checklist
Basic Members
Audio
|
Play
|
Popup
Lesson Notes
Hanzi Close Up
Basic Lesson Checklist
This entry was posted on Wednesday, December 9th, 2009 at 6:30 pm and is filed under Elementary Season 1 . You can follow any responses to this entry through the RSS 2.0 feed. You can leave a response, or trackback from your own site.
6 Responses to "Elementary Lesson #48 - I Can't Find My Glasses"