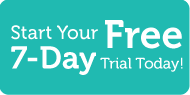 Chinese Word of the Day
5 Most Recent Forum Posts
Social Networking
Learn Chinese with ChineseClass101.com. Vacationing in China, you have recently exchanged your currency for the Chinese currency. Now you have a bunch of 100 RMBs. You need to take a taxi to your friend's house because he had previously told you that his car was in the shop. You are able to flag a Chinese taxi down easily and give the taxi driver the address where you need to go. The taxi ride lasts only ten or eleven minutes, which is wonderful since you have been traveling all day and are extremely tired. When the Chinese cab driver stops at your friend's house, you ask him in Chinese, "How much money do I owe you?" He tells you the price, but considering you just exchanged your currency, you do not have anything lower than 100 RMB. You try to hand him a 100 RMB, but he quickly replies that he does not have any change. You ask him in Chinese, "Do you mind if I run in quickly to get change from my friend?" Frustrated, the Chinese taxi driver replies, "Please hurry so I can be on my way." Running in to your friend's house, you exchange a quick greeting and ask him in Chinese, "Do you have money to pay my taxi driver? I have no change." Your friend replies in Chinese, "How much?" You tell him how much, he gives you the smaller bills, and you run it outside to the taxi driver, thanking him for waiting. Returning to your friend, you tell him in Chinese, "Thanks for spotting me. I'll treat you to dinner at a nice Chinese restaurant." Learning Chinese with ChineseClass101.com is the most fun and effective way to learn Chinese. In this Chinese Beginner lesson, we will teach you how to ask people how much money something costs in Chinese. This way, when you are vacationing in China, you will know what you are getting yourself into. Remember to come back to ChineseClass101.com for more fantastic lessons. Leave us a message while you're there!
Premium Members
Review
|
Play
|
Popup
Dialog
|
Play
|
Popup
Premium Learning Center
Premium Lesson Checklist
Basic Members
Audio
|
Play
|
Popup
Lesson Notes
Hanzi Close Up
Basic Lesson Checklist
This entry was posted on Tuesday, May 25th, 2010 at 4:30 pm and is filed under Beginner Season 2 . You can follow any responses to this entry through the RSS 2.0 feed. You can leave a response, or trackback from your own site.
2 Responses to "Beginner Lesson S2 #11 - Paying the Bill"