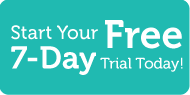 Chinese Word of the Day
5 Most Recent Forum Posts
Social Networking
Learn Chinese with ChineseClass101.com! Your Chinese friend should be a blonde! Who swims with a jacket on to prove that it is not waterproof? Your friend does! Maybe you should explain what a warranty is and what it entails…but it might not help your friend. Maybe a hair dye job would!
In this Chinese Lower Intermediate lesson you will learn about the Chinese continuous aspect and above all, what shopping in the Chinese market is like. Make sure you bring some spending money when you travel to China! Visit us at ChineseClass101.com, where you will find many more fantastic Chinese lessons and learning resources! Leave us a message while you are there!
Premium Members
Review
|
Play
|
Popup
Dialog
|
Play
|
Popup
Premium Learning Center
Premium Lesson Checklist
Basic Members
Audio
|
Play
|
Popup
Lesson Notes
Hanzi Close Up
Basic Lesson Checklist
This entry was posted on Tuesday, April 26th, 2011 at 6:30 pm and is filed under Lower Intermediate Season 1 . You can follow any responses to this entry through the RSS 2.0 feed. You can leave a response, or trackback from your own site.
One Response to "Lower Intermediate #9 - Shopping at Hongqiao Market"