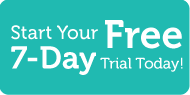 Chinese Word of the Day
5 Most Recent Forum Posts
Social Networking
Learn Chinese with ChineseClass101.com! The test you did at your Chinese school a few weeks ago feels like a distant memory now, but at the time it was all you could think about. You'd never studied so hard in your life! But now, your Chinese classmate is telling you that the results have been posted…you're really nervous to look, but your friend won't tell you! You'll have to go and find out for yourself!
In this Chinese Absolute Beginner lesson you will learn how to talk about yourself and other people, using a Chinese compound phrase. In addition, you will learn about where to source news in China. Visit us at ChineseClass101.com, where you will find many more fantastic Chinese lessons and learning resources! Leave us a message while you are there!
Premium Members
Review
|
Play
|
Popup
Dialog
|
Play
|
Popup
Premium Learning Center
Premium Lesson Checklist
Basic Members
Audio
|
Play
|
Popup
Lesson Notes
Hanzi Close Up
Basic Lesson Checklist
This entry was posted on Monday, January 30th, 2012 at 6:30 pm and is filed under Absolute Beginner Season 4 . You can follow any responses to this entry through the RSS 2.0 feed. You can leave a response, or trackback from your own site.
3 Responses to "Absolute Beginner S4 #5 - Getting News in China"