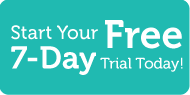 Chinese Word of the Day
5 Most Recent Forum Posts
Social Networking
Learn Chinese with ChineseClass101.com! After a punishing early workout at the Chinese gym, you're home congratulating yourself with a glass of wine. When your roommate walks in, she immediately starts telling you off for not having done any exercise this week. Protesting, you show her your receipt from the gym. Maybe she can top up your glass now to apologize…
In this Chinese Upper Beginner lesson you will learn about the pattern 都 … 了 to talk about something that has 'already' or 'completely' happened, from a conversation between two people in China. Visit us at ChineseClass101.com, where you will find many more fantastic Chinese lessons and learning resources! Leave us a message while you are there!
Premium Members
Review
|
Play
|
Popup
Dialog
|
Play
|
Popup
Premium Learning Center
Premium Lesson Checklist
Basic Members
Audio
|
Play
|
Popup
Lesson Notes
Hanzi Close Up
Basic Lesson Checklist
This entry was posted on Monday, September 10th, 2012 at 6:30 pm and is filed under Upper Beginner . You can follow any responses to this entry through the RSS 2.0 feed. You can leave a response, or trackback from your own site.
3 Responses to "Upper Beginner #11 - Listen to your Chinese Personal Trainer"