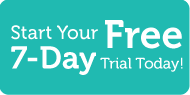 Chinese Word of the Day
5 Most Recent Forum Posts
Social Networking
Learn Chinese with ChineseClass101.com, the most fun and effective way to learn Chinese!
Welcome to ChineseClass101.com! This site is designed to help you learn Chinese in the fastest and easiest way possible. Balancing fun with educational value, our lessons are designed to help you master communicating in Chinese in the shortest time possible. We also provide you with cultural insight to shock and awe your friend and colleagues, and above all, get you speaking right away with proper pronunciation!
With ChineseClass101.com you will have your friends asking you "how" and "why" you know so much about Chinese and China! Our comprehensive course has something for everyone, so whether your goal is complete fluency, or communicating in Chinese on an upcoming trip, we have something for you.
We have lots of lessons coming up, but to start we're taking things slow. Over the coming weeks we'll be moving into full production mode. So now is the perfect time to get started with ChineseClass101.com!
Stop by and say hi to Amber and Victor!
ChineseClass101.com, is here, and we're celebrating with the most unbelievable offer EVER! How good? Premium Access for $5 per month for LIFE! The catch: just 101 83 will get this deal. If you or someone you know has ever been interested in learning Chinese, this is the opportunity of a lifetime! Listen in to find out more!  Plus a special update from Victor and Amber about what's coming up on ChineseClass101.
NEW Secret Weapon to Successfully Learning Chinese Effortlessly is Here!
How to Really Learn Chinese in Just Minutes a Day and Stick with it
Well, you've taken that VERY important first step to learn Mandarin Chinese, and we here at ChineseClass101.com could not be happier for you! But now what?
Don't know where to get started on your road to success with ChineseClass101.com? There are so many fantastic features available to help you learn Chinese the fast and easy way; it's hard to choose just one place to begin! For that reason, we'd like to introduce you to our newest feature at ChineseClass101.com that will help guide you step-by-step through this amazing journey to Chinese fluency! Just look at some of the amazing things ChineseClass101.com's Checklist to Fluency can help you achieve!
Find a place to begin your journey to Chinese fluency
Track your progress
Get and STAY organized
Maximize your learning potential!
To Start Using them NOW…
FREE Lifetime Account members, click here to upgrade now and start using. Use the checklists and follow the weekly schedule for 1-week. If you're not blown away by the results after just 1 week, we'll give you 1-month for FREE.You have everything to gain, and nothing to lose.
Basic and Premium members, start using now, and welcome to the Fast Track to Fluency!
See the below examples of our checklists and weekly schedule to transform your study habits right away!
*See examples and learn more about Fluency Fast Checklists and Schedule here.
Free Content
Audio
|
Play
|
Popup
Fluency Fast - Weekly Schedule
Make Your Summer a Guilt-Free Summer with ChineseClass101.com!
Your summer should be packed full of fun and exciting new adventures! And learning ChineseClass101 should be no different! Check out our Summer Special and see for yourself how MANY hot ways ChineseClass101.com can help you learn Chinese:
• Captivating video lessons!
• Fun and effective audio lessons!
• Master Chinese in just minutes a day!
• You can learn Chinese ANYWHERE at your very own pace!
• And much, much, more!
Summertime is the perfect time to add learning Chinese to your list of sizzling summer activities! Don't let your summer be one you live to regret! Indulge yourself in a completely guilt-free summer with Chinese! Take advantage of this offer before July 5th and you'll save 25% OFF any Basic or Premium subscription with our ChineseClass101 Summertime Special!
And we are so sure you will love learning Chinese with ChineseClass101.com, that we are offering a 100% money-back guarantee if you are not completely satisfied in two months! So, what are you waiting for? You have absolutely nothing to lose and a hot, exciting, fun-filled, guilt-free summer to gain! Just use Coupon Code SUMMER2009 before July 5th to kick your summer off to a guilt-free start with ChineseClass101.com!
We have all heard the legends of our Founding Fathers! The heroic sacrifices they made, the honor they bestowed upon their countries, and the lives they forever changed! What if you had the chance to take a step back in time and BECOME a Founding Father? Who wouldn't want the chance to make decisions that would affect the lives of the people you know and love FOREVER?! Introducing EnglishClass101.com! For a Limited Time ONLY you won't need a time machine to become a Founding Father! EnglishClass101.com is an electrifying new site that teaches English using English! This should be VERY exciting for everybody who wants to learn English, or for those of you that have a friend who wants to learn English! And the BEST part of all of this…the first 101 people to respond will be written into the EnglishClass101.com history books as Founding Fathers! And membership has its privileges too! Just look at the amazing benefits of being an EnglishClass101.com Founding Father! 1. Certificate letting you know you are part of the Founding Fathers Club! 2. Pass 25% savings on to unlimited family and friends! 3. The Best part is…you save 50% FOR LIFE!!! That's right, if you are one of the first 101 to use Coupon Code FFC and become part of the EnglishClass101.com Founding Fathers Club, you will save 50% FOR LIFE on any Basic or Premium Subscription of your choice!! Remember, this offer is only good for the first 101 people to sign up for EnglishClass101.com using Coupon Code FFC, and this email just went out to tens of thousands of people! So act now and reserve you spot in history as a Founding Father!