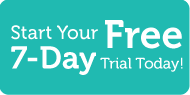 Chinese Word of the Day
5 Most Recent Forum Posts
Social Networking
Nowadays, it seems as if everyone has joined the Social Network craze! If you haven't joined the Social Networking revolution, NOW is the time and ChineseClass101.com is giving you the best reason in the world – Our new Social Networking Giveaways rewards YOU for something you are already doing! It absolutely cannot get any easier than that! You are already studying Chinese with ChineseClass101.com. Did you know that ChineseClass101.com provides exclusive Chinese content on YouTube, FaceBook, and Twitter, you get it all for FREE, and it is a fantastic way to practice your Chinese speaking skills with others who share your love of Chinese! And don't forget about ChineseClass101.com, where you will find all of ChineseClass101.com's incredible, easy-to-follow Chinese lessons – and it's FREE, too! And NOW, just for signing up for YouTube, following us on Twitter, or becoming a fan on Facebook, you are automatically entered into ChineseClass101.com's monthly Social Networking Giveaways! That's right – MONTHLY! Every month, we will give away one 3-month Premium Subscription, one 3-month Basic Subscription, and two of our phenomenal iPhone applications!!
All you have to do to enter ChineseClass101.com's incredibly EASY Social Networking Giveaway, is become a subscriber to ChineseClass101.com's YouTube account, follow us on Twitter, become a fan on Facebook, or have a free lifetime account at ChineseClass101.com. If you do all four, you will get four chances to WIN each month! Remember, we have 9 other sister sites, too – a total of 10 sites! With four chances per site, you could have up to 40 chances per month if you join all of our fantastic Language learning sites! ChineseClass101.com will announce the winners the last Friday of every month on our blog, Twitter, and Facebook! Will ChineseClass101.com's next winner be you?
Look no further because your search has finally ended! ChineseClass101.com has put together an incredible package just for you! And the best part is that it TOTALLY caters to YOU! You are in complete control of your Chinese learning experience from the moment the Ultimate Getting Started Chinese Data DVD is delivered straight to your door! For people who want to study Chinese offline, people who are extremely busy, people who like to be super organized, or for those who just don't have enough time in the day to search ChineseClass101.com for all the information they need – this is the PERFECT package for you! In fact, it's a GREAT place for everyone to begin their language journey!
This incredible package has everything! You get ChineseClass101.com's awesome Audio Lessons, ALL the Lesson Notes, Dialogue Only tracks, Video Vocabulary, and Bonus videos! And who could forget the 7-Day Fluency Fast Course?! This is included too! Our 7-Day Fluency Fast Course isn't sold anywhere, but it's included in the Ultimate Getting Started Package! The amazing 7-Day Fluency Fast course contains the best tips and secrets on how you can
learn Chinese fast. In addition, everyone who has the Ultimate Getting Started Package delivered to their door will also receive a FREE one-month Premium subscription to ! If you already have a Premium subscription, we will extend yours for another FREE month!
Now, usually this package is only offered to new users. But right now, we're offering this to everyone! This is a 1-time exclusive offer. And if you take advantage of our Ultimate Getting Started promotion right now, all of this can be yours for $29.99 – that's more than HALF OFF!! Visit ChineseClass101.com/ULTIMATE to get the Ultimate Getting Started Chinese Package! Act quickly! This incredible offer expires November 30th.
The holiday season is upon us already! Shops bustle with holiday cheer. People everywhere burst with a renewed sense of energy and spirit. People the world over search for PERFECT gifts for everyone on their lists! After all, everyone has heard the phrase, "It is better to give than to receive." But what if you could do both…
With ChineseClass101.com, you CAN give AND receive all at the same time this holiday season! How? With our Give a Gift, Get a Gift promotion. Beginning now through December 13th, when you purchase a one-year Premium subscription, you get a second one for FREE (a $180 value!)! This second Premium Subscription will make an incredible gift for a friend, loved one, or even for you to keep for yourself as a second free year. And the offer is good for any of our Pod101 sites! So if you are learning , you could give your friend a Premium Subscription to for FREE! That's two sites for the price of ONE! And we have many languages to choose from – Japanese, Korean, Spanish, French, Italian, German, Arabic, Russian, Chinese, and English - so there is something for every language lover! And for an additional $19.99 (a $60 value), we will throw in our Ultimate Getting Started DVD to the gift recipient! Never sold in stores, this great DVD has Audio Lessons, Lesson Notes, and tons of bonus material for you to study offline. It's the easiest and most effective way to begin your language studies!
So this holiday season, give a gift that continues to give throughout the ENTIRE year! Give the gift of ChineseClass101.com. For your friends, your family…or for you. To check out all the details, visit www.chineseclass101.com/bogo2009. As with all good things, this promotion must come to an end, and this one ends December 13th. So Give a Gift AND Get a Gift this year with ChineseClass101.com!
It's the holiday season! You can feel the excitement in the air, the children laughing, the carolers singing, families gathering… how many more days until Christmas? ChineseClass101.com can tell you! Well, sort of…. ChineseClass101.com's annual Reverse Christmas Countdown begins today! Christmas, Hanukkah, Kwanzaa - regardless of which holiday you celebrate, you can take part in the celebration happening at ChineseClass101.com! As of today, EVERYTHING in ChineseClass101.com's inventory is 25% OFF the retail price. But how is that a countdown?
Beginning today, everything in ChineseClass101.com's inventory is 25% Off. Yes, everything! That means Basic Subscriptions, Premium Subscriptions, CDs, DVDs, even our incredible Gengo products - if we have it, it's 25% OFF. But each day, the discount drops 1%. So tomorrow, the discount will be 24%, and the next day - 23% and so on, all the way through Christmas Day. On Christmas Day the discount will have dropped all the way to 13%. Still a good discount, but obviously, the faster you act the more you save! So keep listening in, as every day that passes the discount will get smaller and smaller. And sadly, as much as we would LOVE to have Christmas all year round, it just wouldn't be as special if we did. Just as Christmas must come and go, so will ChineseClass101.com's Christmas Countdown promotion - it will disappear with Christmas on December 25th. So use Coupon Code XMAS2009 to take advantage of ChineseClass101.com's Christmas Countdown before it's just a memory of Christmases past…
New Year's is a time of reflection, a time to take a few moments from your busy, every day schedule, and look back over the past year. ChineseClass101.com has enjoyed so many wonderful moments with you over the past year, growing and working together. And as we prepare to take our first steps into an exciting New Year at ChineseClass101.com, we are thrilled that you have been here, and will continue to be here with us to discover all the amazing and exciting things that learning Chinese can bring you in the coming year! So from all of us at ChineseClass101.com, have the Happiest of Holidays and a very exciting and Happy New Year!