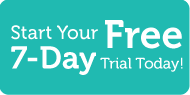 Chinese Word of the Day
5 Most Recent Forum Posts
Social Networking
Search Results
Hello Listener,
Why's this the one lesson you don't want to miss? This is your BIG chance to take advantage of what's to come. In 2014, we're launching even more incredible features and amazing learning resources, but you have to be a Premium Member to get 'em.
Cyber Monday Deal: Click Here To Learn Chinese At 50% OFF

Take advantage now. Become a Premium Member at 50% OFF, and…
Get instant access to our advanced language learning system, and
Ensure access to all the amazing features coming in 2014…

Over 2,200+ Audio and Video Lessons across all 29 Innovative Language sites
Innovative Language App for the iPhone/iPad - Get complete ChineseClass101 access on your mobile device
Custom Words List Mobile App - Create, Study & Share Your Chinese Wordlists With Others!
New Video Lessons including Pronunciation Series & "Can Do" Series
And much more!
Don't miss your BIG chance to get Premium Access at a FRACTION of the regular price!
Get 50% OFF 1 & 2 Year Premium at ChineseClass101!

But you must be a Premium member to get exclusive access to these new features - in addition to our advanced learning system and the features we added in 2013 like…
- Brand New Lesson Pages and Lesson Premium Study Tools!
- Improved Voice Recording Tool for perfect pronunciation!
- Over 1,657+ lessons across 29 Innovative websites!
- Brand new Audio and Video series!
- 2 New Language sites - SwahiliPod101 and PersianPod101!
December is the month to join ChineseClass101. Tune in to this Sunday News to get exclusive news about new features and a 50% OFF Cyber Monday special!

Cyber Monday Special: Click here to get 1 or 2 year Premium at 50% OFF! Ends 12/2/2013!
Premium Members
Premium Lesson Checklist
Basic Members
Basic Lesson Checklist
Learn Chinese with ChinesClass101.com! The first time your lights went out in China, you thought there was an outage but lo and behold, you just didn't purchase electricity. What a crisis too! You were getting ready for a hot date!
In this Chinese Absolute Beginner lesson, you will learn about purchasing electricity and two functions of a particle that may be slightly confusing…kind of like purchasing electricity if you don't know what you are doing! Visit us at ChineseClass101.com, where you will find many more fantastic Chinese lessons and learning resources! Leave us a message while you are there!
Premium Members
Review
|
Play
|
Popup
Dialog
|
Play
|
Popup
Premium Learning Center
Premium Lesson Checklist
Basic Members
Lesson Notes
Hanzi Close Up
Basic Lesson Checklist
New ChineseClass101.com lessons are published weekly - that you already know. Or at least, we hope so! But are you taking full advantage of the lesson player? And are you mastering the Chinese conversation, grammar, and vocabulary presented in every lesson? Tune in to this Sunday News for tips on how to master all the Chinese in every lesson. Plus, learn about an upcoming discount for our dedicated listeners that want to learn more Chinese for less!
Summer Survival Sale: Click Here to save 30% on Basic & Premium!
Premium Members
Premium Lesson Checklist
Basic Members
Basic Lesson Checklist
Learn Chinese with ChineseClass101.com. Unfortunately, the friend you are vacationing in China with has bad jetlag, but you feel fine and are really eager to get started seeing everything there is to see. So while your friend rests, you decide to go out and begin your journey. The first stop you make is the Chinese market. There are shops and stalls everywhere! There's only one problem - many of the shops are closed. It is only 2:00 in the afternoon so you can't figure out why everything is closed! One door on a Chinese souvenir shop is partially open so you stick your head in, calling out in Chinese, "Hello? Is anyone here?" A Chinese man comes out from the back of the shop and asks if he can help you. You ask in Chinese, "What time do you open?" He is kind enough to let you in, even though his shop does not really open for a few more hours. As you are browsing, you ask him why so many of the Chinese shops are closed and after a brief explanation, you can't help but feel horrible!! You wonder why your hometown doesn't do this. You quickly finish up so you can return to your hotel as well. You might as well take advantage of everything the Chinese offer while on vacation! Learning Chinese with ChineseClass101.com is the most fun and effective way to learn Chinese. In this Chinese Beginner lesson, we will teach you how to ask what time something opens in Chinese. You will also be interested to know why it seems that every shop you encounter in the afternoon in China…is closed? After you learn this new Chinese phrase, take yourself a quick catnap, and then come back to ChineseClass101.com for more fantastic lessons. Leave us a message while you're there!
Premium Members
Review
|
Play
|
Popup
Dialog
|
Play
|
Popup
Premium Learning Center
Premium Lesson Checklist
Basic Members
Lesson Notes
Lesson Notes Lite
Hanzi Close Up
Basic Lesson Checklist
Learn Chinese travel phrases with ChineseClass101.com! A little Chinese can go such a long way! Whether you're traveling, visiting, or sightseeing, ChineseClass101.com has all the essential travel phrases just for you! In this lesson, we cover a high frequency Chinese phrase sure to be of use on your trip, travels or vacation to China.
Hopefully during your trip to China, you'll meet lots of interesting people and make many friends. So today, we're going to help you introduce yourself in Chinese! What's the typical phrase you say when introducing yourself? Tune in to find out! To learn more about Chinese culture and phrases, be sure to checkout ChineseClass101.com before setting out on your trip to China!
Premium Members
Review
|
Play
|
Popup
Premium Learning Center
Premium Lesson Checklist
Basic Members
Lesson Notes
Lesson Notes Lite
Hanzi Close Up
Basic Lesson Checklist