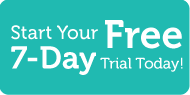 Chinese Word of the Day
5 Most Recent Forum Posts
Social Networking
NEW Secret Weapon to Successfully Learning Chinese Effortlessly is Here!
How to Really Learn Chinese in Just Minutes a Day and Stick with it
Well, you've taken that VERY important first step to learn Mandarin Chinese, and we here at ChineseClass101.com could not be happier for you! But now what?
Don't know where to get started on your road to success with ChineseClass101.com? There are so many fantastic features available to help you learn Chinese the fast and easy way; it's hard to choose just one place to begin! For that reason, we'd like to introduce you to our newest feature at ChineseClass101.com that will help guide you step-by-step through this amazing journey to Chinese fluency! Just look at some of the amazing things ChineseClass101.com's Checklist to Fluency can help you achieve!
Find a place to begin your journey to Chinese fluency
Track your progress
Get and STAY organized
Maximize your learning potential!
To Start Using them NOW…
FREE Lifetime Account members, click here to upgrade now and start using. Use the checklists and follow the weekly schedule for 1-week. If you're not blown away by the results after just 1 week, we'll give you 1-month for FREE.You have everything to gain, and nothing to lose.
Basic and Premium members, start using now, and welcome to the Fast Track to Fluency!
See the below examples of our checklists and weekly schedule to transform your study habits right away!
*See examples and learn more about Fluency Fast Checklists and Schedule here.
Premium Members
Premium Lesson Checklist
Basic Members
Basic Lesson Checklist
Free Content
Audio
|
Play
|
Popup
Fluency Fast - Weekly Schedule