Chinese isn't the easiest language to learn. Maybe you're tired of studying Chinese from your lengthy and grammar-heavy textbooks. Maybe you want to speed up your Chinese learning but can hardly find the extra time to study in your busy day-to-day life. Or maybe you're running out of Chinese learning materials and don't know where to find more resources.
Look no further: It's time to try Chinese podcasts!  
Not only are podcasts easy to access, but they also make learning convenient, mobile, and fun! Better still, there's something for everyone: beginners, intermediate learners, and even more advanced students. Keep reading to find the right Chinese podcast for you!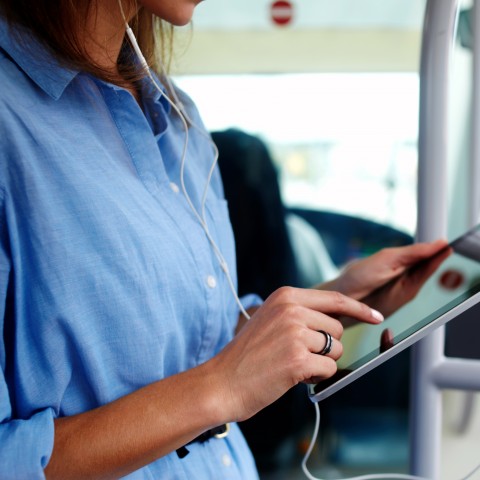 Table of Contents
1. Best Chinese Podcasts for Beginners
The best Chinese podcasts for beginners possess certain features, such as clear pronunciation and the use of common daily expressions. Some podcasts also come with downloadable transcripts so you can follow along. 
This is a great podcast series for people with zero Chinese speaking experience who plan to travel to or live in China. Additionally, we recommend this series for those who haven't yet decided whether they're ready to learn Chinese, but would like a sneak-peek of the language and culture. 
The series focuses on real-life situations with short dialogues, giving you a glimpse of China and the everyday lives of Chinese people. These Chinese podcast lessons cover common everyday topics such as shopping, taking a taxi, going to the hospital, hunting for an apartment, and so on. 
Unfortunately, this series only has 23 lessons available. However, it's still an excellent place to get a headstart in your Chinese learning, especially if you're an absolute beginner. If you're interested, check out their lesson Taking a Taxi. 
Beginners' Chinese
This series was designed by The Open University. The best part of this podcast is that each lesson is no longer than two minutes. The dialogues primarily focus on everyday life, though there are also some lessons explaining the basics of Chinese pronunciation as well as the tones. Each lesson is designed to give you a taste of the Chinese language and culture. Along with the short dialogue tracks, you'll find transcripts to download for free. 
You can find all 46 lessons (with transcripts) on iTunes. 
Unlike many other Chinese learning podcasts for beginners—which are structured with vocabulary lists, dialogue, and explanation sections—each episode of You Can Learn Chinese is formatted as a casual conversation between two Chinese learners. In this podcast, they share their experiences with learning Chinese and suggest tricks & tips for making the acquisition process smoother. They also discuss frequently asked questions from Chinese learners.
Created in 2019, this popular Chinese learning podcast is still actively publishing two episodes every month. Want to get a feel for what to expect? Then we recommend heading over to this lesson, where they talk about when you should start learning Chinese characters.
2. Best Chinese Podcasts for Intermediate Learners
As learners approach an intermediate level, variety is key. When it comes to practicing your listening comprehension, try to find materials related to history, culture, and current topics. It's also recommended to listen to podcasts that are in Chinese only.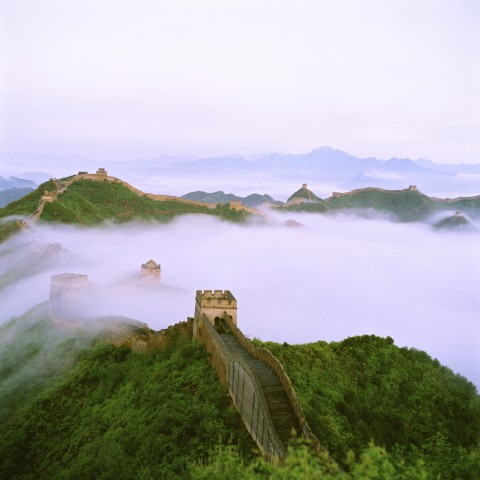 This podcast actively uploads content on a bimonthly basis. It's perfect for people who have some knowledge of the Chinese language and culture and want to go deeper. Each episode is recorded in Chinese, and transcripts are available for download.
There really is a lot of content for intermediate-level learners to explore here. For example, the episodes cover topics such as popular Chinese cities to visit and the stories behind some fascinating aspects of Chinese culture:
成语 (chéngyǔ) – "idioms" 
俗语 (súyǔ) – "sayings" 
传说 (chuánshuō) – "folklore" 
Curious to learn more? We recommend checking out their lesson on the weird habits of Chinese people on Apple Podcast.
Another active Chinese-language podcast series for intermediate learners, Learning Chinese Through Stories is all about stories and discussions. Topics include Chinese history, traditional Chinese holidays, work-life balance, celebrities from all around the world, Chinese songs, and difficult Chinese grammar points. The two native Chinese hosts speak in a relatively slow and clear manner, occasionally repeating key words and phrases. 
This intermediate-level podcast is perfect for those who would like to bring their Chinese to the next level. The podcast transcripts are available for download by donating $3-$5 per month on Patreon. 
To get a taste, listen to this episode where they introduce the Chinese influencer 李子柒 (Lǐ Zǐqī), who has over 15 million subscribers on YouTube.  
Just as the name suggests, the podcast episodes in this series are narrated at a slow speed by native Chinese speakers. Instead of everyday phrases and conversations, you'll hear about widely discussed and highly controversial topics such as "political correctness in China" and "sexual scandal of a professor from Beihang University." Because of the slow speed, it's a great audio resource for pronunciation or writing practice; you can easily repeat phrases after the speakers or write down the Chinese characters you hear.  
Here's an episode that talks about a popular Chinese photo-editing app called 美图秀秀 (Měi tú xiù xiù) – "Meitu." 
3. Best Chinese Podcasts for Advanced Learners
Advanced learners will benefit from more in-depth discussions containing vocabulary that's used mainly in writing or formal situations—truly ambitious learners might even want to try their ear at classical Chinese! To really improve your Chinese with podcasts at this stage, we recommend trying to translate each episode you listen to and focusing on podcasts that meet your interests. 
Below are some podcasts that are great for more advanced learners, mostly focusing on news and history. 
MandarinPod is a conversational Chinese language learning podcast. You'll hear current and engaging content designed for advanced learners. This podcast will help you improve your listening skills, dive deeper into Chinese culture, discover the opinions of Chinese people on different topics, and even learn about expats' experiences living in China. 
MandarinPod is actively producing new content every month. To get started, we recommend listening to this episode, where an expat shares his experience of being gay in China.
This BBC Chinese podcast is narrated in English, but it still offers a panoramic view of the history of China and the notorious people behind it. If you're serious about studying China's history, we recommend you give this podcast a try.
Here's an episode about 秦始皇 (Qínshǐhuáng), or "Qin Shi Huang," the first emperor of China following its unification.
This is a 100% native Chinese podcast that tells the stories of ordinary Chinese people. People are invited to share their stories, struggles, thoughts, and outlooks on life.
We recommend this podcast series for advanced Chinese language learners because the narrators often have heavy accents and speak in local dialects. The podcast's slogan is, after all: 
用你的声音,讲述你的故事。(Yòng nǐ de shēngyīn, jiǎngshù nǐ de gùshi.) – "Use your own voice to tell your own story." 
This also makes this podcast the closest to reality.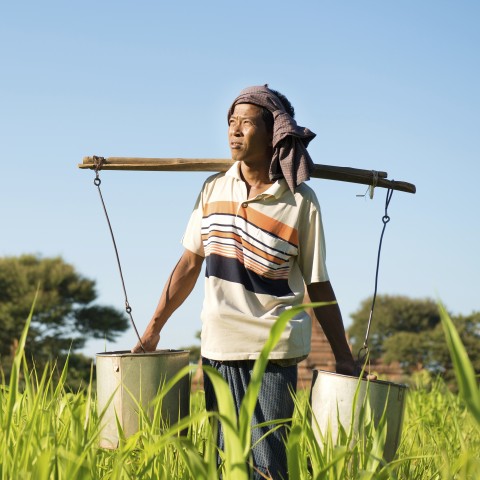 New content is uploaded every Monday, Wednesday, and Friday. If you're curious about the life of a multimillionaire's wife, check out this episode on 故事 FM.
Searching for more native Chinese podcasts like this one? Head on over to the popular Chinese podcast sites 蜻蜓 FM (qīngtíng FM) and 喜马拉雅 (xǐmǎlāyǎ). Here, you can find different types of Chinese audiobooks, music, news, talk shows, traditional crosstalks (相声 xiàngsheng), and so on—all meant for native Chinese speakers.  
4. The Best Chinese Podcast for All Levels 
Now it's time to introduce the podcast we've all been waiting for—the best Chinese podcast for any level!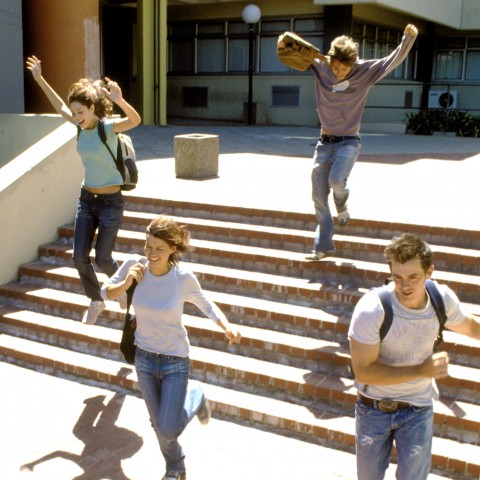 What makes the ChineseClass101 podcast so amazing for learners? 
We regularly upload new lessons, each one featuring world-class content created by language experts and presented by native Chinese speakers. We provide podcast lessons for learners at every level—beginner, intermediate, and advanced—so that you'll always have access to useful and engaging content that'll help you level up faster.
In case you love our podcast but feel it's not quite enough, we recommend creating your free lifetime account on ChineseClass101.com today. Here, you'll find: 
Consistent Lesson Structure
Every audio and video lesson is structured with a lesson introduction, everyday dialogue (read by native speakers at normal speed and then slow speed), vocabulary explanations, grammar explanations, and cultural insights. Most audio lessons are hosted by a Chinese teacher and a Chinese learner, who together provide insights from both a Chinese and non-Chinese perspective. 
On your smartphones, tablets, or computers, you can download complete transcripts and lesson notes. 
Curated Pathways
An exciting new feature on ChineseClass101.com is our curated pathways. After you log in for the first time, you'll find a guided pathway for your current level that takes you from lesson to lesson, interwoven with assessments. The five levels are closely in line with the CEFR  (Common European Framework of Reference for Languages), which helps to measure your learning progress.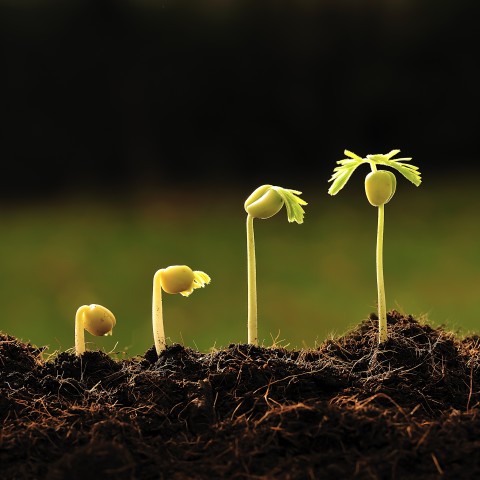 Useful Study Tools
There are so many useful tools on our website, such as flashcards, vocabulary lists, and assessments.
In particular, we highly recommend that our learners take advantage of the voice recorder. Imagine, for instance, that you find yourself really struggling to master the four tones. With the recording feature, you can easily record and play back your pronunciation and compare it with a native speaker's. You'll be surprised how fast your tones and pronunciation improve. Just look for the microphone icon next to the dialogue lines and vocabulary words in every lesson. 
Different Plans to Choose From
Of course, you can listen to our podcast for free and even create your free lifetime account on our website for access to a few lessons each month. But if you decide that ChineseClass101 is the best learning platform for you, we recommend upgrading to a Basic account for just $4/month (for a 24-month subscription). This will give you complete access to our lessons and downloadable lesson notes. 
If you love our content, upgrade to the Premium subscription for just $6 more a month. This will allow you to use many more study tools like those we mentioned above.
For those who would like to study intensively and get faster results, take advantage of a Premium PLUS subscription for just $23 a month. You'll get all the features, plus access to your own personal teacher. 
5. Last, But Not Least
Learning Chinese doesn't have to be painful. With podcasts, you can be entertained and get educated at the same time. If you're determined to conquer Chinese, it's time to set your goals, find your level, and get a little forward motion every day with the help of Chinese podcasts! There are so many wonderful resources out there to help you succeed.
Start now by logging in to ChineseClass101.com!