China is a large country with a great variety of demands for its market, and due to the rapidly growing internationality and the increasing economy, the appearance of foreign workers in China is more and more common. It's not as difficult as you thought to set sail for your career in China. The international job opportunities in China are larger than you can imagine.
Working in China can bring a series of advantages to you considering its skyrocketing economy and the income for inflation getting higher and higher in most international companies. Therefore, foreigners with international experience are able to find a range of foreigners-friendly jobs in China, with an advantage.
Now, if you're planning to find a job in China and establish your own footing in the society, this article is definitely the treasure you're looking for!
Start with a bonus, and download the Business Words & Phrases PDF for FREE! (Logged-In Member Only)
Table of Contents
1. The Special Requirements to Work in China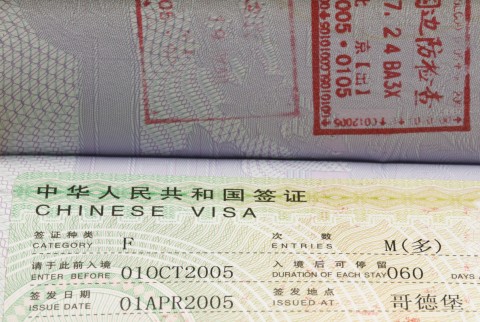 Though it's not required to know the Chinese language in order to work there, according to different needs in different companies, the ability to speak Chinese fluently will bring you more benefits. Generally, jobs that require the ability to speak Chinese offer you a better salary. So far, the top-paying jobs in China are about finance, human resources, computer science, etc…
Generally, most foreigners in China find jobs teaching their first language to begin with. There's a huge advantage for native English speakers since many Chinese parents wish their children to have perfect English. Therefore, jobs in China for English speakers are in high demand.
If you're planning to start your career in China as a foreigner, one of the priorities for you to take care of is the work visa for you to work in China. There are pretty specific visa requirements for foreigners to work in China, so we'll just give you some of the basics. Remember to go to a local embassy or a visa service center to get your application done. Of course, there's a good selection of different visa types; the best one for you depends on how long you'll be staying in China. Usually, the best type for a foreigner working in China is a Z-type visa. According to your personal situation, the type of visa you need may vary. For example, if you're extremely expert in your profession, you'll be able to apply for an R-type visa.
2. Where to Start Finding Employment in China
Which cities are the best fit for foreigners looking to find jobs in China? Check out the top four cities below.
As the very capital of China, Beijing has certainly been a positive influence in the growing economy in China. When it comes to working and living in China, Beijing isn't likely to let you down.
2- Shanghai
Shanghai is the center of finance and developed businesses in China. Recently, the first Disneyland in the Chinese mainland opened in Shanghai in 2016.
3- Guangzhou
With a strong cultural background, Guangzhou's retail sales, household deposits total both takes the first three place in China, and its human development index takes the first position in China so far. It is also known as a popular place for immigrants.
4- Shenzhen
As one of the first cities to go through a revolution in China, Shenzhen has remained friendly and open to other cultures ever since, and its GDP is outstanding.
These four cities should be your absolute first options to go to when you decide to work in China as a foreigner. As four of the most prosperous cities in China, they are also more populous and therefore have a more competitive job market. Fortunately, as a foreigner, your identity may provide you a shortcut in those internationally developed countries that other native Chinese citizens won't have access to.
3. The Utilization of Networking for Jobs — Chinese Job Sites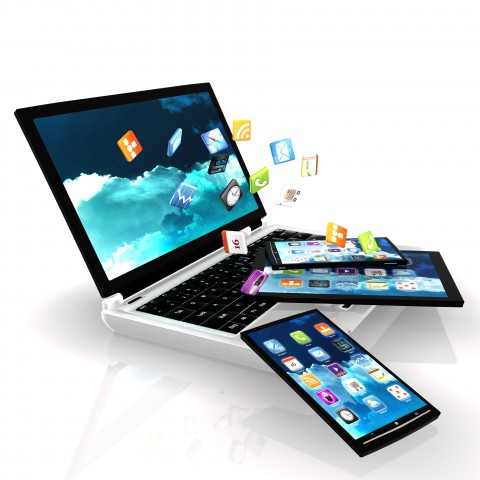 1- WeChat
Once you're all settled in China, you might want to download the application and register for a WeChat account immediately. It's one of the most essential medias for Chinese people and the most common way to communicate via social media, being a significant Chinese job search website. You can even take the posts from your WeChat to use as your "second business card." If later you're in contact with people who are related to your work, it's necessary to post carefully because many individuals think the content of your posts represent who you are.
There's a word—guanxi—in Chinese, or 关系. Its literal meaning is "relationship," and further, it talks about your personal connection and class within the business social circle. Nowadays, it's commonplace to get a job through guanxi for many Chinese citizens; they're skilled at utilizing the sources they have. Thus, WeChat can be a great tool for you to get updated information on jobs if you've already established some guanxi of your own. This will open doors for you to see posts regarding job opportunities.
2- LinkedIn
LinkedIn, as an internationally popular service for employment, now has a partnership with WeChat. You can easily link your LinkedIn to WeChat, making it convenient for other people to review both your professional profile and social media profile. Again, once that's done, you'll be responsible for establishing a proper public figure through your posts on WeChat.
3- Job Lead China
https://www.jobleadchina.com/job
Job Lead China is an excellent recruitment service provider and works as a bridge to build a connection between foreigners and the Chinese employment system. All the enterprises there are verified, and the platform provides a series of thorough services including analyzing the needs of the company, conducting profession search and background investigation, performing customer interviews, identifying candidates, and providing follow-up service after the trial stage. This is one of the most popular Chinese job hunting sites for good reason!
4- JobsiteChina
https://www.jobsitechina.com/Index_en.aspx
JobsiteChina is another platform that focuses on international employment. It provides a wide-range of expert services for job opportunities in China for foreigners, such as a Headhunter service, advertisement, CV downloading, and so on. There, you'll also find some detailed guides for the procedures related to having a job in China.
5- 51Job
51Job is one of the largest platforms for local online lists of jobs in China. The application process is simple and easy; you can just post your resume and search for jobs for free. But keep in mind that this isn't recommended for foreigners who cannot speak Chinese fluently, since everything is navigated in Chinese. Remember, there are many agents who can be a great help for you to start a job, but sometimes it's not necessary to go through them. Thus, it's important to learn to recognize the agents apart from the direct enterprises.
4. Essential Chinese Phrases for Business Occasions and Interviews
Here's a list of some of the most important phrases to know when it comes time for that big interview or other business occasion, including the most common interview questions in China.
1- Business Card Exchange
In Chinese: 请问能和您交换一下名片吗?
Pinyin: Qǐng wèn néng hé nín jiāo huàn yī xià míng piàn ma?
In English: Can we please exchange the business cards?
2- Thanking for the Interview
In Chinese: 感谢您能给我这次参加面试的机会。
Pinyin: Gǎn xiè nín néng gěi wǒ zhè cì cān jiā miàn shì de jī huì.
In English: Thank you for giving me the opportunity to go to this interview.
3- Asking When to Expect Notice
In Chinese: 请问您什么时候能通知我录取结果呢?
Pinyin: Qǐng wèn nín shén me shí hòu néng tōng zhī wǒ gù yòng jié guǒ ne?
In English: Can I know when I will get the notice?
4- Greet All the Interviewers
In Chinese: 大家好。
Pinyin: Dà jiā hǎo.
In English: Hello, everyone.
5- When Asked if You Have Questions After Interview
In Chinese: 针对我们公司,您还有什么想问的吗?
Pinyin: Zhēn duì wǒ men gōng sī, nín hái yǒu shén me xiǎng wèn de ma?
In English: Is there any other question you have for our company?
In Chinese: 请给我们简单介绍一下你自己。
Pinyin: Qǐng gěi wǒ men jiǎn dān jiè shào yī xià nǐ zì jǐ.
In English: Please briefly introduce yourself for us.
7- When Asked for Work Experience
In Chinese: 能给我们简单介绍一下你之前的工作经历吗?
Pinyin: Néng gěi wǒ men jiǎn dān jiè shào yī xià nǐ zhī qián de gōng zuò jīng lì ma?
In English: Can you please briefly introduce your working experience before?
8- When Asked to Introduce Your Personal Strengths
In Chinese: 能给我们简单介绍一下你的个人优势吗?
Pinyin: Néng gěi wǒ men jiǎn dān jiè shào yī xià nǐ de gè rén yōu shì ma?
In English: Can you please tell us about your personal strength?
5. Some Other Communities Offline to Find Jobs in China
Job Fair
Job fairs are held in populous areas, and you'll have to pay attention to the advertisement for the off-site job fairs both online and offline. Your network may just be your main source of information about these job fairs, so don't forget to utilize some of the Chinese job searching sites above and continue to build strong connections!
There are two main websites that update the job fairs for many cities in China. You can find more information about them by clicking the city you are interested in.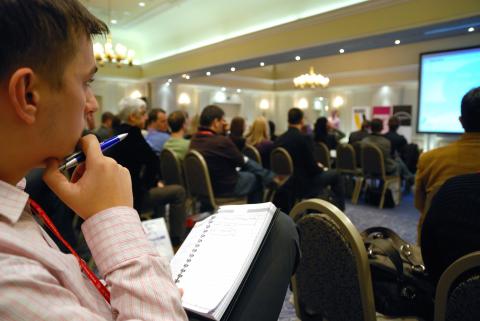 6. Chinese CV, Interview, and Resume Tips
1- Stay Humble
Traditionally, Chinese people attach great importance to the trait of being humble. Though during an interview or a business occasion, or in your resume, you'll have to paint yourself in a presentable and confident image, you should remember not to overdo it so much that people form a bad impression of you as being arrogant. This is certainly one of the most important things to know when it comes to finding a job in China.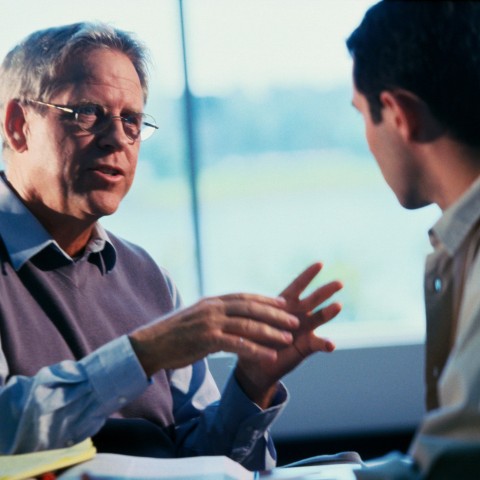 2- Nice Resume Photo
You may want to include a good portrait of yourself in your resume, as a nice appearance can instantly leave a positive impression. Make sure you choose a recent photo, which showcases the professional image of yourself.
3- Shake Hands if there's a Chance
Small details can make a huge difference when landing a job in China. Don't forget to shake hands when you meet your interviewers as well as when you leave. It shows a great deal of respect for the people who you offer to shake hands with. Remember to offer your hands gently to your interviewers or potential business partners when you have a chance.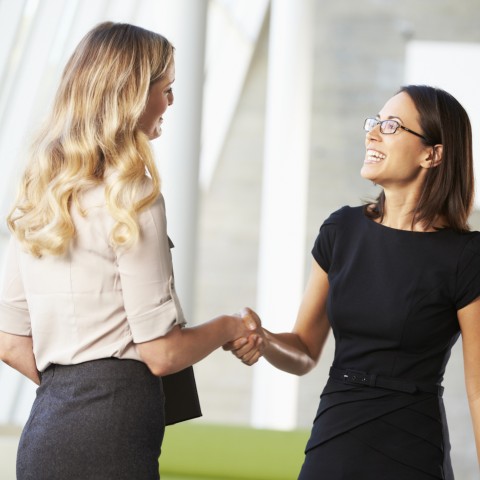 4- Organize Your Resume Neatly
The overall visual effect is important for a resume in China as well, despite the content. Keep your resume neat and well-organized to leave a good first impression for the viewers.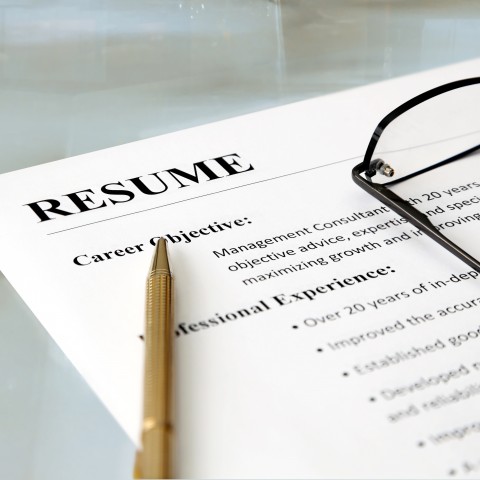 5- Try to Show as Many Accomplishments as You Can
Rather than your own evaluation of yourself, Chinese resume evaluators prefer to focus on your personal accomplishments. Personal evaluation can be biased; they would like to recognize your true strengths by the things you've accomplished previously.
7. Conclusion
Though it's possible to find a job in China as a foreigner without speaking good Chinese, the skill of speaking Chinese will give you a much greater advantage when it comes to securing a decent career and helping you communicate to your co-workers more smoothly to establish a harmonious working environment.
ChineseClass101.com, provides a set of systematic and useful resources for studying Chinese. For example, there are professional teachers who can help you improve your Chinese language skills in order to find a job and further prepare for the interview. Don't hesitate to take hold of this great advantage and learn more about how to find a job in China!