You're interested in learning Mandarin Chinese, but rumor has it that it's the most difficult language in the world. You start to have second thoughts. 
You're not alone. To a lot of people, especially those who speak a Romance language, the Chinese language not only "sounds Greek," but worse. The mysterious symbols, the absence of an alphabet, the hard-to-pronounce sounds, the Yin and Yang, and the ancient philosophies behind the language…the list goes on. 
Is Chinese hard to learn? Maybe. But should it keep you from moving forward? 
Definitely not! 
Chinese is a beautiful language. Imagine if the Chinese language were a woman—stunning, exotic, seemingly distant. You want to pursue her, but there's a voice whispering in your ear that she's out of your league. Would you give up right away, without even trying? 
Never! 
With the proper motivation, strategies, perseverance, and a few tips (which I'll provide you with in this article), you can have a wonderful relationship with Chinese that will make everybody else jealous!
Table of Contents
1. Getting to Know Chinese: The Easy Parts and the Difficult Parts
Now you're officially on a date with Chinese. Here are some things you should know about her.
A- What's the easy part of Chinese?
Grammar.
That's right. Grammar is the easiest thing about Chinese. Here's why:
i. Distinctions between tenses and moods are vague, with no verb conjugations. 
Chinese is a highly contextual language. Whether an action has happened, is happening, or will happen is usually indicated by time phrases and particles. 

For example, 爱 (ài) is a verb that means "to love."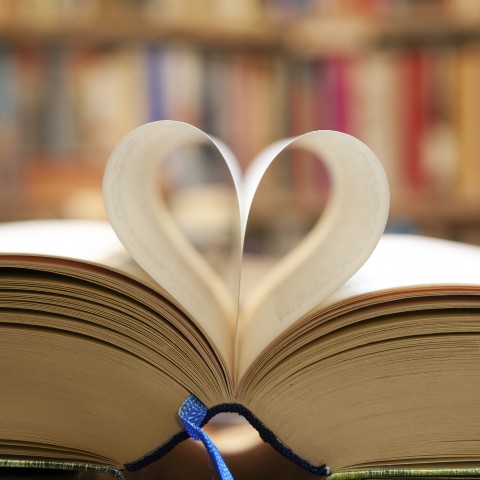 ➢ 我爱中文。(Wǒ ài Zhōngwén.)
"I love Chinese."
Basic simple tense.
➢ 我曾经爱过中文。(Wǒ céngjīng àiguò Zhōngwén.)
"I used to love Chinese."
Key words: 曾经 (céngjīng), meaning "at one time," and the particle 过 (guò), which marks an action that has been completed.
Together, they suggest that this is an event that happened in the past. The literal translation is: "I at one time loved Chinese."
➢ 我一直爱着中文。(Wǒ yìzhí àizhe Zhōngwén.)
"I've been in love with Chinese the whole time."
Key words: 一直 (yìzhí), meaning "always," and the particle 着 (zhe), which marks an ongoing action or a continuous state. 
Together, they make this sentence equivalent to one in the present perfect continuous tense. The literal translation is: "I always have been loving Chinese." 
Learning Chinese saves you the pain of reciting patterns of different tenses and the verb conjugation chart (which I have been through, miserably). All you need to know is a handful of time phrases and particles. A lot simpler than English, by comparison.
ii. Nouns don't have gender or plural forms. 
There's no need to memorize the gender of every new noun you learn. And there are no plural forms, either. To express plurality in Chinese, simply use adjectives or a number plus measure words, before nouns.

For example, 苹果 (píngguǒ) means "apple."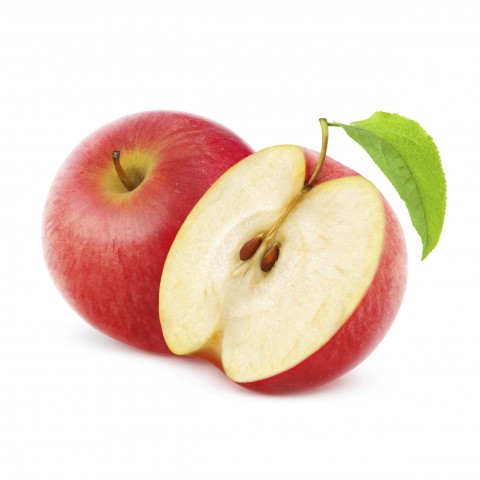 ➢ 你有一个苹果。(Nǐ yǒu yí ge píngguǒ.)
"You have one apple."
Key word: 一个 (yí ge), meaning "one count."
➢ 我有很多苹果。(Wǒ yǒu hěn duō píngguǒ.)
"I have many apples."
Key word: 很多 (hěn duō), meaning "many." 
The Chinese language doesn't care if an apple is a girl or a boy, or whether you have one apple or many. 苹果(píngguǒ), "apple," is just 苹果 (píngguǒ).
iii. The word order is the same as that in English. 
The sentence structure in Chinese is the same Subject + Verb + Object pattern that's used in English. 
For example, to say "I love apples" in Chinese, simply translate it word-for-word, in the same order.
我 (Wǒ) + 爱 (ài) + 苹果 (píngguǒ)。
Subject + Verb + Object
"I" + "love" + "apples."
2- What's the difficult part of learning Chinese? 
To build a relationship that's going to last, you'll also need to be ready to face some hardships. What makes Chinese so hard to learn? To give you a heads-up, here are two major challenges you may encounter when learning Chinese:
i. Chinese Characters
At first glance, Chinese writing looks breathtaking. But get ready for this attraction to mellow down once you sit down and get serious about studying 汉字, or "Chinese characters." Mastering these enchanting symbols will take commitment and time:
One, you need to memorize the pronunciation of a character. 
Two, you need to memorize the meanings of that character. 
Three, you need to match the pronunciation, the meaning, and how the character looks. 
And four, you need to know which stroke comes first when writing it. 
Many learners find Chinese characters hard to learn, and so they only learn Pinyin. You may get away with knowing only Pinyin in everyday conversations, which we'll talk more about later in this article, but if your goal is to be able to read and write—and eventually work and live in China—you have to learn Chinese characters.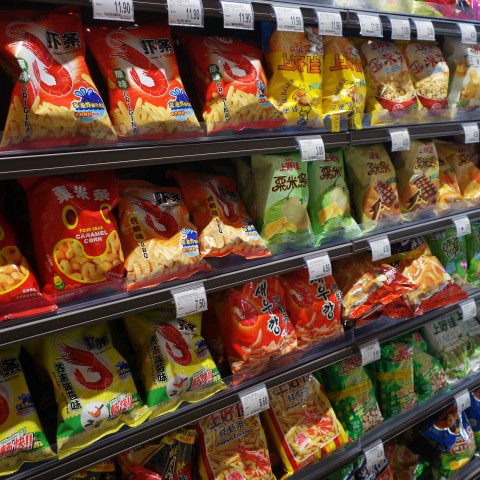 Do you know what you're getting at a grocery store in China?
Don't get me wrong. Chinese characters are by no means impossible to learn. All I'm trying to do is get you mentally prepared. Hopefully, when the time comes, you'll go: Hey, learning Chinese characters is not that hard after all!  
ii. Tones
Let's move on to the speaking and listening part, which shouldn't be underestimated either. 
A quick way to tell if someone is a native Chinese-speaker or not is to listen and find out if he or she hit the tones right. Even people who have lived in China and have studied Chinese for a while are vulnerable to making tonal mistakes. 
Some quick facts about Chinese tones:
Every Chinese word comes with tones. There are five tones in total:
The first tone is high and flat, like a robot talking in a high pitch. 
The second tone is a rising tone, as if you were asking a question. 
The third tone starts low, and dips down even lower before it goes up. 
The fourth tone drops sharply from a high pitch. 
The fifth tone is light and fast. 
Don't worry, it'll take some time to identify the five tones of various pitches, duration, and contour. And that's not even taking into account the immersion and practice it'll take to say every single word with accuracy in conversations.
The second "unfair" fact about Chinese tones is that one syllable often has multiple tones. With each tone, that syllable becomes a different word with totally different meanings.
For example:
➢ 吻 (wěn) with the third tone means "to kiss."
问 (wèn) with the fourth tone means "to ask."
Make sure you say it with the fourth falling tone when you want to ask someone a question: 我可以问你一下吗?(Wǒ kěyǐ wèn nǐ yīxià ma?) Otherwise, you'd end up asking: "May I kiss you?" or 我可以吻你一下吗 (Wǒ kěyǐ wěn nǐ yīxià ma?) 
Here's another:
➢ 熊猫 (xióngmāo) means "panda," with the first syllable in the second tone. 
胸毛 (xiōngmáo) means "chest hair," with the first syllable in the first tone.
Make sure you say "Chinese pandas are cute" with the correct tones: 中国的熊猫很可爱。(Zhōngguó de xióngmāo hěn kěài.) This way, you won't get a bunch of eye rolls from saying: "Chinese chest hair is cute." or 中国的胸毛很可爱。(Zhōngguó de xiōngmáo hěn kěài.)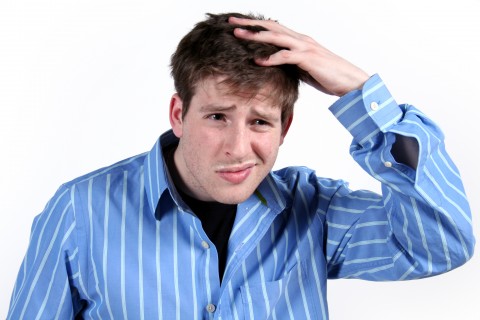 You'd probably be like: "What did I say?"
2. Getting Serious: Start Off on the Right Foot
So glad you're still reading! That means you're serious about learning Chinese, which is the attitude we want. 
It's important to look in the right places when you first start. Depending on how much time you have, start gathering the following learning materials and tools and go through them either simultaneously, or one at a time. 
A- Pinyin Chart ᠆ Your Secret Pronunciation Weapon
We briefly mentioned 拼音, or "Pinyin," earlier in this article. Pinyin is the romanization system for Chinese characters. It literally means "spell sound." Pinyin wasn't developed until the 1950s, and was created to help learners identify Chinese characters and remember how to pronounce them. It's primarily used by school-aged children in China and non-native language-learners. 
This is how Pinyin works in a nutshell: One Chinese character has one syllable. One syllable spelled by Pinyin is usually made of a consonant, a vowel, and a tone mark. 
Many of the consonant and vowel sounds in Pinyin are close to, or even the same as, the ones in English, but some are different. All Pinyin letters and sounds can be found in our Pinyin chart, which is a great learning tool that you'll be using frequently, especially as a beginner. Getting familiar with the Pinyin chart is something you should do when you first start learning Chinese. 
B- Common Core Words – Your Daily Love Notes
You should also start building your vocabulary from Day 1. Start with the most common everyday words in Chinese, and memorize a few every day, or every week, at your own pace. 
Not sure where to find the common core words? Here's a page on which you'll find the most frequently used Chinese words.  
You should start with something easy, such as memorizing the numbers from 1 to 10. As your vocabulary expands, you may find yourself slowing down, only being able to learn five a day instead of ten. This is totally fine and normal. The number of words you learn every day doesn't matter. What matters is that you know how to use them in context and in real-life situations. Luckily, all the words on the page we recommended above come with sample sentences, so you can better understand each word and how to use them properly. 
With these common words, you can create your own vocabulary lists, make flashcards, and learn at any time, anywhere. Don't forget to review them periodically. 
C- Study Plans and Motivation – Show How Much You Care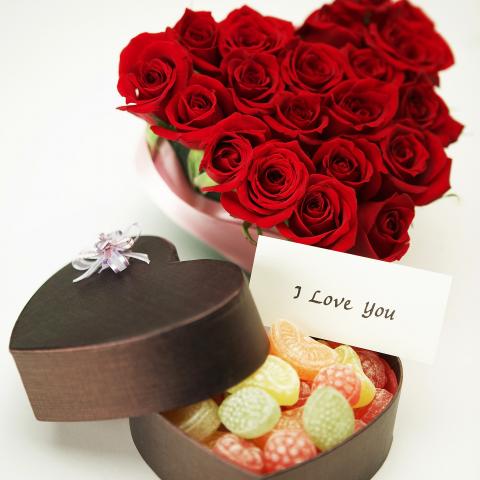 i. How to Make Study Plans
There's a saying in Chinese that goes: 磨刀不误砍柴工 (módāo bú wù kǎncháigōng). It means that sharpening your axe before chopping wood will save you time and effort. Making study plans is like taking the time to sharpen your axe. 
When making study plans, take two factors into consideration: #1, how much time you would like to contribute to learning Chinese, and #2, what level you'd like to achieve. 
Once you've squared these two questions away, the next step is to make day-to-day plans. For instance, study for ten minutes every day on your commute, memorize words about colors by next week, find time over the weekend to chat with your Chinese friends or language partner in Chinese only. For your study to really work, it needs to be specific and tangible. 
ii. How to Keep Yourself Going
A goal without a plan is just a wish. A plan without motivation is doomed to fail. 
As another popular Chinese saying goes: 不忘初心,方得始终 (bú wàng chūxīn, fāng dé shǐzhōng). It means that one should not forget why they started. Their goals can only be met with this in mind.
When feeling frustrated or defeated, think about what brought you here. Do you still remember why you started learning Chinese? What motivated you in the first place? 
In the meantime, take a moment to review what you've achieved. Sometimes we're so busy moving forward, and forget to look back. Think about why you started and how far you've come along. This will help you refresh your weary heart and pump up your motivation again.  
3. A Little Professional Help Goes a Long Way
Even with the easiest language in the world, studying it on your own is challenging. When you feel aimless and frustrated, all you need is a map, or someone who knows the way, to point you in the right direction.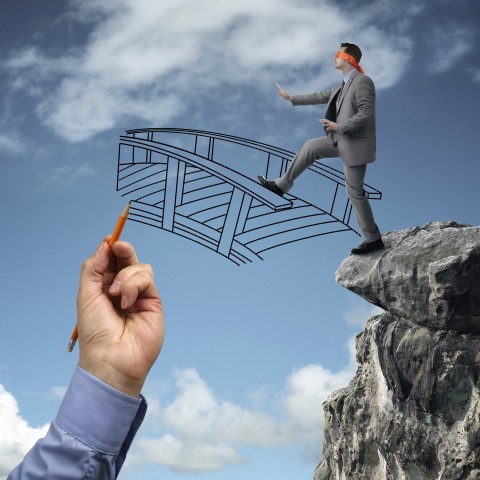 ChineseClass101.com has been designed to fulfill that guiding role. 
★ We have FREE lessons and resources in various forms: podcasts, videos, PDFs, flashcards, and more. You can pick the way to learn that works best for you.
★ Our lessons cover all levels, from absolute beginner to advanced. With weekly updated lessons, you'll never run out of learning materials.
★ Whenever you have a question, post it in the comment section; our teachers will explain it until you understand, without judgement.
★ If you're determined to reach a certain level of proficiency in a relatively short amount of time, try out a Premium PLUS account. You'll have a learning path designed only for you, as well as your own personal tutor!
Have you started learning Chinese already, or already mastered another language? What tips would you offer brand-new learners of Chinese? 
All in all, falling in love with Chinese is easy. Maintaining this relationship requires effort, though. How far down the road you get really depends on you and how you learn. 
Whenever you feel like giving up, remind yourself that everything you do to learn Chinese will be worth it. One day, you'll be able to chat with locals with ease. And one day, when people ask you if Chinese is hard to learn, you'll tell them: "No, it's not that hard. I did it. You can too!"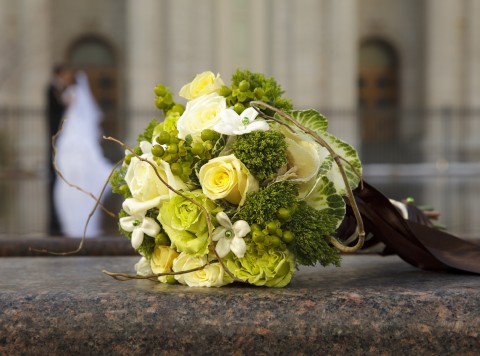 恭喜! (Gōngxǐ!) – "Congratulations!"
About the author: Influenced by her grandfather, Yinru has shown interest in languages and teaching since early childhood. After getting her degrees in English and Education, Yinru moved to the US and continued her career as a Mandarin teacher. 
Yinru enjoys travelling, photography, and introducing Chinese food to her non-Chinese friends.