The Chinese Mid-Autumn Festival is the second-most important festival in Chinese culture. This holiday is special, and particularly close to the hearts of Chinese people, because of its emotional connotations. The Mid-Autumn Festival represents thankfulness and unity among loved ones, something that even family or friends far away can experience as they look up at the same full moon.
In this article, you'll learn about the Mid-Autumn Moon Festival and the traditions associated with it. In learning about this significant Chinese holiday, you'll gain much insight into Chinese culture—and this is an essential step in mastering the language.
At ChineseClass101.com, we hope to make every aspect of your language-learning journey both fun and informative. So let's get started!
1. What is Mid-Autumn Festival in Chinese Culture?
To Chinese people, the Mid-Autumn Festival is second in importance to the Spring Festival. Just like during Thanksgiving in the U.S., young people who normally leave their families to make a living and work hard will return home for a gathering with their relatives. Essentially, the Mid-Autumn Festival is a time of thanksgiving and togetherness with loved ones, which is done through gazing at the full moon.
Moon appreciation is an activity with a special emotional significance to Chinese people, especially those with relatives or significant others who live far away. When they look at the same bright moon, they associate their mutual longing for each other with it. This is a unique expression of Eastern romantic emotions.
Further, there's a Mid-Autumn Festival story about the archer Hou Yi and his wife Chang'e, who the Emperor of Heaven sent to destroy excess suns to end the people's suffering. Hongkongers, in particular, find much meaning in this story on the Mid-Autumn Festival.
2. When is Mid-Autumn Festival?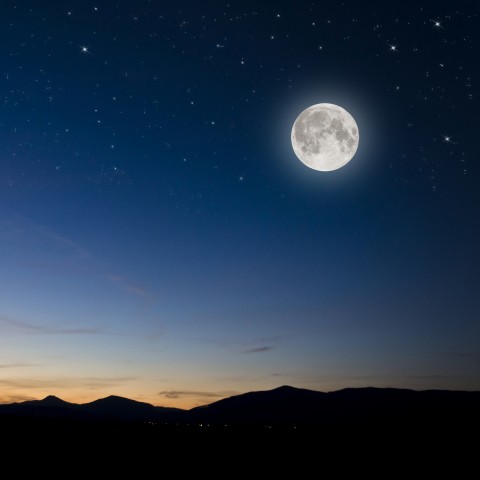 The date of the Chinese Mid-Autumn Festival varies each year on the Gregorian calendar, as it takes place on the fifteenth day of the eighth lunar month. For your convenience, we've composed a list of this holiday's date for the next ten years.
2019: September 13
2020: October 1
2021: September 21
2022: September 10
2023: September 29
2024: September 17
2025: October 6
2026: September 25
2027: September 15
2028: October 3
3. How is it Celebrated?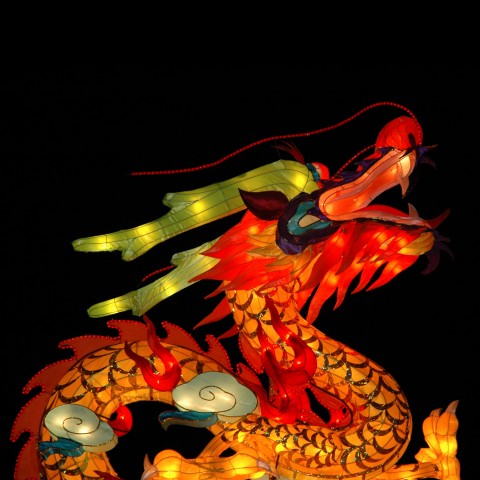 The day before the Mid-Autumn Festival, every big city experiences citywide traffic jams because everyone is busy visiting friends to give them mooncakes, the most popular Mid-Autumn Festival food. The traditional flavors of mooncakes are egg yolk and lotus paste; they're soft and crumbly, and taste sweet. Mooncakes are round to represent reunion, so people exchange mooncakes to convey their wishes for family harmony and wholeness.
As the fifteenth day of the eighth month of the lunar calendar is at the end of fall, it often coincides with National Day, which falls on November 1. Whenever this happens, the government will arrange for a seven- or eight-day public holiday.
To take advantage of this long holiday, more and more working-class people choose to drive out of town to a holiday villa in the countryside for a few days of vacation. Breathing the fresh air in nature while appreciating the moon and eating mooncakes is lots of fun.
In some places, children will enjoy carrying around Mid-Autumn Festival lanterns, shaped like favorite cartoon characters.
4. Special Moon Idioms
Chinese people associate special feelings with the moon, and especially like to use the moon to describe their feelings and emotions.
Let me introduce a four-word idiom that has to do with the moon: 花好月圆. It means that the flowers are good, and the moon is also round. In other words, life is beautiful and fulfilling. Chinese people use this idiom to congratulate newly-married couples, or during a housewarming.
Another Chinese saying goes, "The moon of the fifteenth, the roundness of the sixteenth," which means that the moon on the fifteenth of the lunar month may not be as round as that on the sixteenth. This means that our life may be better tomorrow, so we should look forward to tomorrow with a positive attitude.
5. Vocabulary You Should Know for the Mid-Autumn Festival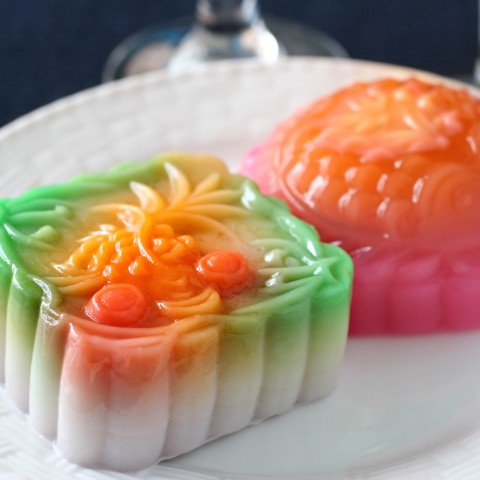 Here's some vocabulary you need to know for the Chinese Mid-Autumn Festival!
满月 (mǎnyuè) — full moon
蛋黄 (dànhuáng) — egg yolk
月饼 (yuèbǐng) — moon cake
月兔 (yuètù) — Moon Rabbit
嫦娥 (cháng'é) — Chang'e
后羿 (Hòu Yì) — Houyi
灯笼 (dēnglong) — lantern
莲蓉 (liánróng) — lotus seed paste
赏月 (shǎng yuè) — moon watching
冰皮月饼 (bīngpí yuèbǐng) — snowy mooncake
中秋节 (Zhōngqiū Jié) — Mid-Autumn Festival
To hear each of these vocabulary words pronounced, check out our Chinese Mid-Autumn Festival vocabulary list!
How ChineseClass101 Can Help You Delve into Chinese Culture
We hope you enjoyed learning about the Chinese Mid-Autumn Festival with us! Do you have any astrology-related holidays in your own country? Let us know in the comments!
To continue learning about Chinese culture and studying the language, explore ChineseClass101.com. We provide an array of fun and effective learning tools for every learner, at every level:
Insightful blog posts on a variety of cultural and language-related topics
Free vocabulary lists covering a range of topics and themes
Podcasts to improve your listening and pronunciation skills
Mobile apps so you can learn Chinese anywhere, on your own time
Much, much more!
If you're interested in a more personalized, one-on-one approach to learning Chinese, be sure to upgrade to Premium Plus! Doing so will give you access to your own Chinese tutor who will help you develop a learning plan based on your needs and goals. Yes, really!
Chinese isn't an easy language to tackle, but your hard work and determination will pay off. You'll be speaking, writing, and reading Chinese like a native before you know it, and ChineseClass101 will be here with you for each step of your journey to language mastery!
Happy Mid-Autumn Festival!