We're all social animals, and we all interact with each other in a certain way in order to achieve the most harmony possible, depending on our cultural background and generational differences. Every country has a set of rules about etiquette for its own unique culture. China, a country that evolved over thousands of years of history, of course has its secrets for developing the great civilization it hosts today.
But what is Chinese etiquette?
Chinese etiquette (especially Chinese business etiquette!) can differ greatly from that of western countries. Some Chinese etiquette rules may be exactly the opposite, so don't be surprised when you hear them. These unspoken Chinese etiquette customs help Chinese people build their respect, bonds, and understanding between each other. Some of the modern Chinese etiquette we're going to introduce here is the heart of Chinese society, so be careful and keep them in mind so that you don't embarrass yourself!
Table of Contents
1. How to Discuss Etiquette
If you're wondering how to learn Chinese etiquette, first things first. Let's have a little warm-up and start with the most useful phrases for discussing basic Chinese etiquette. Mastering these phrases is a wonderful place to start your learning journey in Chinese etiquette.
When talking about DON'Ts, use this sentence pattern:

In Chinese: 你不应该[动词] -> 你不应该擤鼻涕。
Pinyin: Nǐ bù yīng gāi [dòng cí] -> Nǐ bù yīng gāi xǐng bí tì.
In English: Don't [verb] -> Don't blow your nose.

When talking about DO's:

In Chinese: 你应该[动词] -> 你应该带个礼物过来。
Pinyin: Nǐ yīng gāi [dòng cí] -> Nǐ yīng gāi dài gè lǐ wù guò lái.
In English: You should [verb] -> You should bring a present.
2. Chinese Table Manners and Etiquette: Do's and Don'ts for Dining
Do's:
Do join the toasts or initiate one at the table.

In Chinese etiquette, dining usually requires toasts at the table, especially when it's a formal occasion where you're eating with elders or people you need to show respect to. If you're new to the Chinese dining table, you'll probably feel overwhelmed by the number of toasts Chinese people do. However, toasts in Chinese table etiquette is a tradition, and a way to show your respect and kindness to the people you're eating with. While initiating a toast, you can simply say (the wishing words may be altered):

In Chinese: 我来敬您一杯酒,祝您万事如意。
Pinyin: Wǒ lái jìng nín yī bēi jiǔ, zhù nín wàn shì rú yì.
In English: Let me raise a glass of wine to you and wish that all your wishes will come true.

Do show that you're willing to try all the food.

If a Chinese person is passionately inviting you to try the dishes, do feel free to try them to show that you're embracing his hospitality.
Don'ts:
Do not stick your chopsticks perpendicularly on rice.

In Chinese etiquette, chopsticks shouldn't be put in the rice this way. This is considered bad etiquette in China, and is thought to bring bad fortune. Although it sounds superstitious, many traditional Chinese people do pay attention to details like this.

Do not mind sharing food on the same plate.

Unlike in western restaurants, most of the Chinese dishes in Chinese restaurants are shared among everyone, which is the family style. Thus, be prepared for this when you're eating with Chinese people. You'll have to pick dishes that will please both you and your dining partners. Also, remember to always leave the last piece of a dish for other people to show your kindness.

Do not mind when others (especially elders) get food for your plate.

Most Chinese elders are likely to have the habit of getting food for you with their chopsticks, sometimes even despite your own preferences. When this happens, remember not to refuse their kindness and just pretend that you're glad to have the dishes.
3. Do's and Don'ts for Sightseeing
Sightseeing is an area where Chinese culture social etiquette is important to keep in consideration. Here are a few Chinese etiquette tips to help you go sightseeing in a polite and respectful manner.
Do's:
Do walk on your right side.

As most countries do, Chinese people prefer to walk on the right side of the road to provide convenience for other people who walk in the opposite direction.

Do always stay in lines when it's necessary.

As you all know, China is a crowded country. As a tourist, it may be time-consuming to wait in line for things. However, it's a basic Chinese social etiquette rule to do so. People who cut in line are considered extremely rude in China.
Don'ts:
Do not throw trash as you want.

Considering that China is having a severe environmental problem right now, throwing trash on the road is especially prohibited. Choosing to litter anyway is totally against Chinese culture customs and etiquette today.

Do not touch property if it's not allowed.

China is a country full of ancient properties and a long history. Many properties are protected stringently to preserve their historical beauty. Remember to be careful when you touch a property, and treat them gently.
4. Do's and Don'ts for Greetings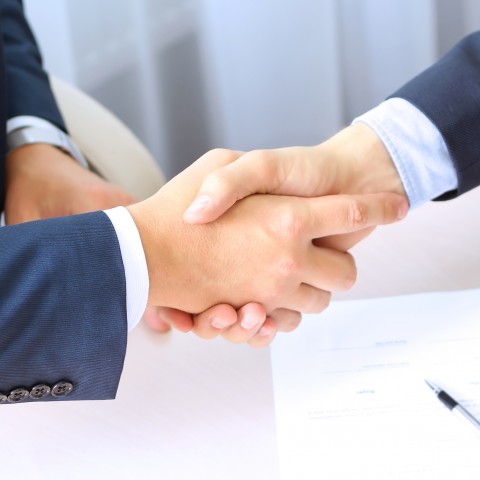 When it comes to Chinese etiquette, greetings are an important aspect of the culture to keep in mind. Here are some Chinese introduction etiquette rules that you should follow when greeting.
Do's:
Do shake hands, especially when you meet someone for the first time.

In Chinese body language etiquette, shaking hands is a basic way of greeting someone you're not very familiar with.

Do bow when it's needed.

Bowing is viewed as a formal way of greeting people who you show special respect to. For example, in China, students sometimes bow to their teachers.
Don'ts:
Do not ask people about age or income.

In Chinese etiquette, money (income) and age are considered extremely personal topics. If these happen to be a taboo for the person you're greeting, you may cause embarrassment for them and yourself.

Do not hug someone you're not close with as a way of greeting.

Hugging someone is very common in western culture, even when meeting people for the first time. Nevertheless, there is a huge difference here between China and western countries. In China, hugging is not a common way of greeting. If you hug someone who's not close to you, your enthusiasm may overwhelm the person who's not used to this method of greeting.
5. Do's and Don'ts for Visiting a House
Next up in our guide on Chinese etiquette: visiting friends. Here are some tips for how to act when visiting someone's home in China.
Do's:
Do bring a gift if you're visiting someone important.

It's a great way to show your kindness by bringing a little gift when invited to visit a house.

Do arrive on time.

Being on time is a way to show your level of respect for the person you're visiting. This is also considered Chinese professional etiquette, so do keep punctuality in mind.
Don'ts:
Do not feel frightened if the family is hosting you with too much hospitality.

Chinese people are very hospitable. You may never know how much preparation they've done for your arrival. They may buy lots of additional food and clean the house thoroughly just to welcome you warmly.

Do not go into bedrooms without an invitation.

In China, it's considered rude to visit the bedrooms in a house without the homeowner's permission or invitation.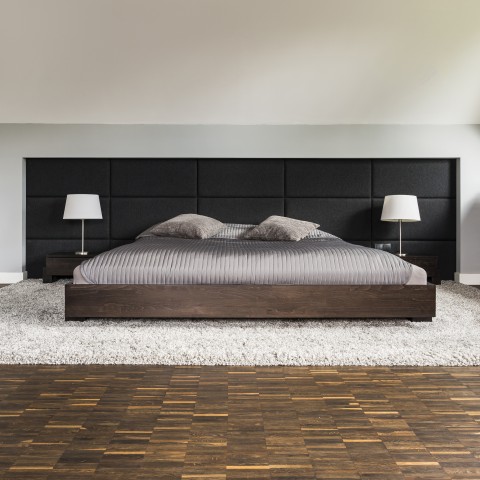 Do's:
Do care for elders, pregnant women, disabled people, and kids, by giving your seat to them if necessary.

It's a custom in China to give your seat to people who need more care when on a bus or subway. Elders, pregnant women, disabled people, and young children are all considered as such.

Do stay in line while waiting for a bus.

There are usually bus numbers written on the ground for people who are waiting for different buses. Be careful to wait by the right numbers and stay politely within the line.
Don'ts:
Do not push other people when the place is crowded.

Sometimes the public transportation in China can get incredibly crowded due to China's huge population. When this happens, remain calm and try not to push people around by stabilizing yourself.

Do not lean against the doors on a bus.

You'll see this reminder on most of the buses in China because it's extremely dangerous when the door opens. If you don't follow this rule, it will not only put you in danger, but may also cause inconvenience for people who need to get on the bus.
Now it's time for Chinese business etiquette tips. If you plan on working in China, or are visiting for work-related purposes, knowing basic Chinese etiquette for business is essential.
Do's:
Do prepare a business card.

Although this is a digital era, in China, a business card is still of high value during a business occasion. Be sure to bring a professional business card that represents your personal expert profile.

Do dress professionally.

If you notice, Chinese people have a focus on appearance in many things. A professional look will definitely serve as a crutch to help you succeed during a business occasion.
Don'ts:
Do not cross your legs while sitting down.

When it comes to Chinese etiquette, businesses are often uncomfortable with you crossing your legs (even if most people in casual situations are totally comfortable with this). During a business occasion, it's considered bad-looking and rude.

Do not overly use Internet slang.

Many people in modern society may be used to speaking with Internet slang in daily life. However, it's extremely unprofessional to do so during a business occasion and may damage your professional profile.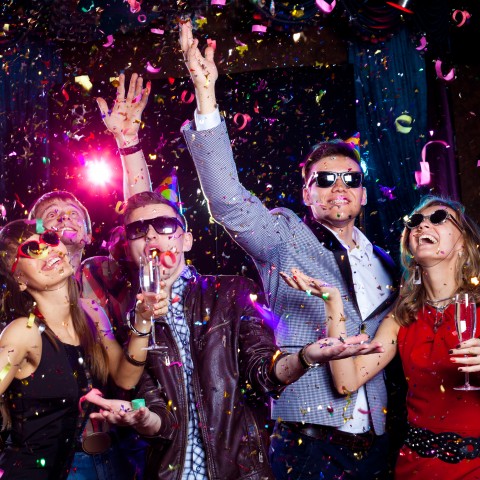 Even when celebrating, there's some Chinese traditional etiquette that you need to be mindful of. Here are the do's and don'ts for celebrations in China.
Do's:
Do pay great attention to how you present the package for a gift.

Chinese people place heavy importance on the presentation of a gift. When you prepare a gift, be sure to wrap it carefully enough.

Do give out some money to the newly married couple when you're invited to a wedding.

Giving out money is a traditional gift for weddings in China. Even though you've prepared a gift already, the money as a gift for the newly married couple is still essential!
Don'ts:
Do not open your gifts in front of the giver.

This is another huge cultural difference between western countries and China. In western countries, it's considered good manners to show people how much you're pleased with the gift by opening it in front of the giver. However, in China, it's not appropriate to open a gift immediately in front of the giver (unless the person asks you to do so).

Do not accept a red packet without refusing it first.

You may have the opportunity to visit people during the Chinese New Year. As a tradition, elders may give red packets that include money inside to youngsters as a way to celebrate the new year. In western cultures, it's rude to refuse a gift, so this may surprise you. But it's actually rude to accept a red packet immediately from the elders. To show respect, you'll have to ask them to take it back, which is very unlikely for them to do so. But refusing the gift is still a necessary process before finally accepting it.
9. Let ChineseClass101 Help You Master the Language & Culture!
It's great that you've made it through the whole article! I'm certain you're now well-informed and almost an expert on basic Chinese etiquette. As long as you follow the guidelines in this article, you'll most likely excel in performing your best of manners.
If you still don't feel confident enough, why not try our lessons at ChineseClass101.com to gain more interesting knowledge related to Chinese culture and obtain professional teaching? You're only one click away from the real adventure!
But before you go, let us know in the comments if you learned any new Chinese etiquette facts! What are they? Are there any situations we missed? We look forward to hearing from you. 🙂