YouTube: A paradise full of creative content to relax your brain. 
But did you know you can also learn Chinese on YouTube? Who wouldn't want to learn a language the fun way, especially when you could educate yourself on the culture, too? 

You're in luck! We've done the research for you and narrowed down the top ten Chinese YouTube channels for learners of the language. We've included channels on a variety of topics, so you can immerse yourself in the language and culture while watching something that really interests you!
It's time to switch up your study method and tune into some fun videos!
Binge on these Chinese YouTube channels, and you'll find yourself making incredible progress without studying so hard. However, we recommend taking notes and pausing sometimes to give yourself some time to digest any new knowledge you come across. 

In this article, I've included Chinese YouTube channels for every learner level, from beginner to advanced. So feel free to click that "subscribe" button on your favorite channels to learn Mandarin Chinese through YouTube on a daily basis!
Table of Contents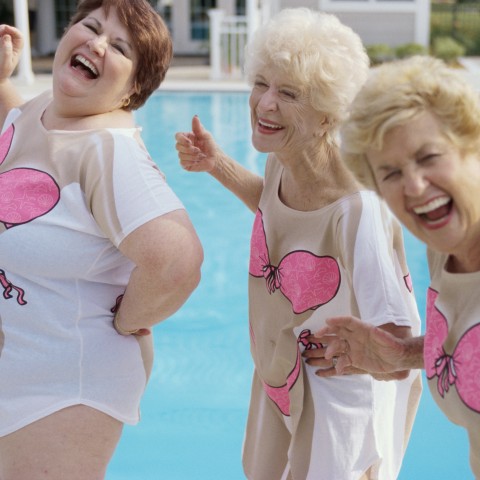 Why not take a break from studying and laugh at a funny YouTube video?
Category: Language and Culture
Level: Beginner/Casual
Example Video Link: https://www.youtube.com/watch?v=hxy082834no
Jared is a Canadian who lives in Shanghai. He presents Chinese culture in the most hilarious way, and in such a manner that only native Chinese people would really understand. He also speaks Mandarin Chinese fluently, with almost no accent. Throughout his videos, you can clearly see the process of how a foreigner adapts to the Chinese culture, and you'll sometimes see his own struggles in studying Chinese.
If you're also a foreigner staying in China, you'll definitely find his channel relatable. In this example video, he makes a funny comparison of him just arriving in China vs. him years later. 
Be careful: You may fall in love with his unique sense of humor.
Category: Native Chinese Speaking & Culture Learning
Level: Intermediate-Advanced
Example Video Link: https://www.youtube.com/watch?v=y1Iz-Zz0pyQ
Kevin is a native Chinese speaker, who's also a friend of Jared; some fans like to joke about them being a couple, which is very entertaining. If you love them both, be sure to check out their collaboration videos. Kevin's YouTube channel is the perfect place for advanced Chinese learners to practice both listening and reading, as well as broaden their horizons with useful vocabulary and popular slang. 
In this example video, he does a dramatic but hilarious comparison between Western habits and Chinese habits in both Chinese and English.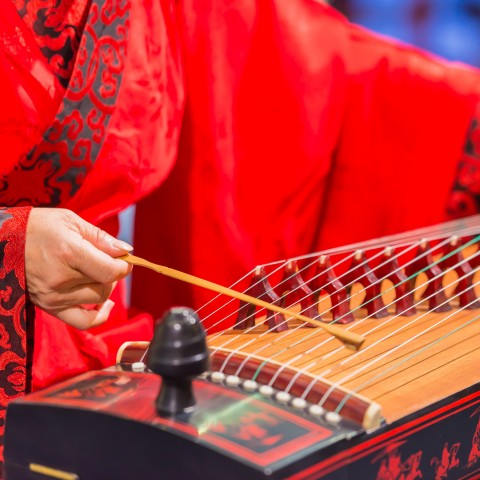 Embrace Chinese culture
Category: International Chinese people's life abroad
Level: Beginner-Intermediate
Example Video Link: https://www.youtube.com/watch?v=2dSDYCFWZh4&feature=emb_logo
我的海漂时代 (wǒ de hǎi piào shídài) literally means "my time staying abroad." The Chinese YouTube videos on this channel depict the lives of Chinese people overseas, and are targeted toward international Chinese students and Chinese-American audiences. If you're also Chinese and were raised overseas, and if you want to get to know your own language a little better, you won't stop saying "Wow, that's me!" while watching. 
In this example video, you'll see what it's like for American-born Chinese people to challenge themselves by calling their parents in only Chinese for the first time. This video sheds light on those who have a language barrier standing between them and their families.
Category: Culture
Level: Beginner-Intermediate
Example Video Link: https://www.youtube.com/watch?v=_0oE5idcWNE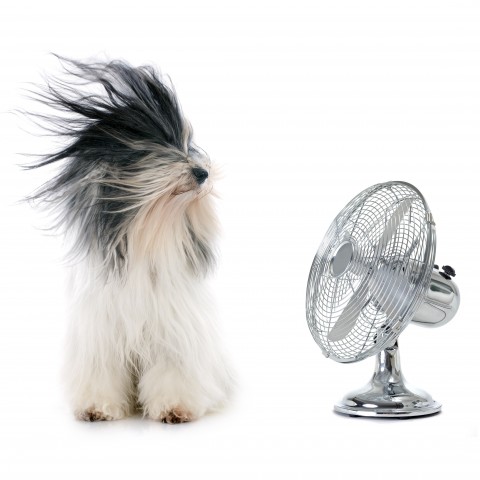 You know you love it when something makes you laugh!
This YouTube channel was created by two foreigners, Dayday and Blair, who have been staying in China for a long time. Their videos are filmed in a mixture of Chinese and English, and they discuss many interesting and random cultural problems. This means that you can efficiently learn a variety of vocabulary words and phrases by listening to their conversations.
In this example video, we can see that they perfectly understand the struggles of studying Chinese, as professional non-native Chinese speakers themselves. They also provide helpful tips on how to learn Chinese and overcome common difficulties. 
Category: Language
Level: Beginner-Intermediate
Example Video Link: https://www.youtube.com/watch?v=R5cr18UGK2Y
If you want to watch content all about how to speak Chinese, YouTuber Grace is a native Chinese speaker whose videos are dedicated to teaching basic Chinese for beginners. She covers everything from pronunciation and grammar to vocabulary and short phrases. She teaches each concept with such patience and articulates everything in a way that's perfect for beginners. Her content is easy to follow, and is sometimes illustrated with interesting cuts from films. 
If you're a brand-new Chinese learner, Grace Mandarin Chinese may be a good fit for you.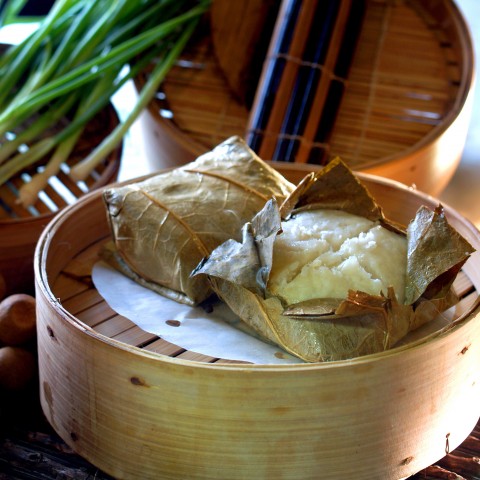 Is your mouth watering by just looking at these delicious foods?
Category: Chinese food
Level: Beginner
Example Video Link: https://www.youtube.com/watch?v=1guqGrQDBng
Xiaoba is a foreigner who lives in China and is passionate about cooking, especially Chinese food. This Chinese YouTube cooking channel is vlog-style, and each video features him cooking all kinds of Chinese food. Well, who doesn't love food? If you're a foodie and love cooking (just like me!), be sure to check out his videos to learn basic Chinese for daily conversations while acquiring some Chinese recipes to try out!
Category: Western cultures vs. Chinese culture
Level: Beginner-Intermediate
Example Video Link: https://www.youtube.com/watch?time_continue=2&v=p7tIln7Hz-c&feature=emb_logo
Mamahuhu in Chinese is 马马虎虎, meaning "sloppy," and it's a very common idiom that Chinese people use. Here, Mamahuhu is a hilarious YouTube channel that features short comedy series created by a multinational group of people who live in China. 
They create high-quality and professionally filmed videos that reflect a mixture of Western and Chinese culture. If you're a foreigner who is planning to stay in China, definitely check out Mamahuhu on YouTube beforehand and check back again after you've moved. How many things are just so relatable? 
Category: Language
Level: Beginner
Example Video Link: https://www.youtube.com/watch?v=9Chp_Y3GP5c
Learn Chinese with Litao is a channel specifically designed for beginners. The native Chinese speaker Litao articulates everything in Chinese perfectly, and explains the basics in detail. 
His videos are designed to provide a quick and efficient learning system for beginners, so if you're just starting out and are desperate to improve your Chinese rapidly, check out his YouTube channel—you won't be disappointed! Most importantly, his courses are based on HSK, the Chinese Proficiency Test used in China.
Category: Culture
Level: Beginner-Intermediate
Example Video Link: https://www.youtube.com/watch?v=mUv321Aw9ro
Chris has been staying in China for more than seven years and is fluent in five languages. As a professional language learner himself, he speaks Mandarin Chinese fluently. 
He often provides helpful studying tips and talks about English concepts in Chinese. This makes the content very relevant and a great resource for native English speakers who want to practice both their listening and reading abilities in Chinese.
Other than that, he is also passionate about exploring interesting social topics on his YouTube channels. For example, he once went to a top Chinese university and talked with students there to investigate how good their English is.
Category: Language and Culture
Level: All levels
Example Video Link: https://www.youtube.com/watch?v=dv2Z-MVb2Gc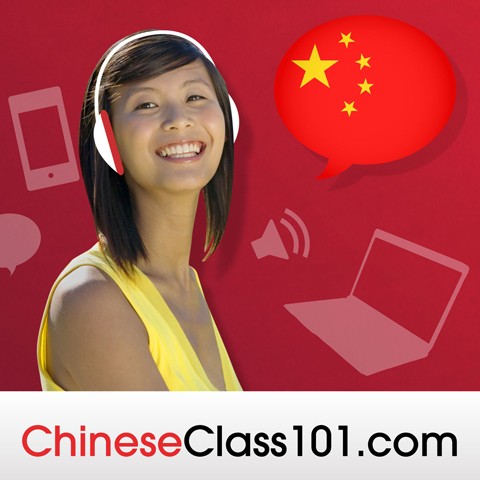 Make ChineseClass101 your best friend and you won't regret it! 
From beginner to advanced, casual to professional, the ChineseClass101 YouTube channel provides a variety of resources for learners at every stage in their journey. You'll never get tired of our materials, which are filled with fun storytelling and visuals. Not only does our channel teach you about the art of the Chinese language itself, but also guides you on how to live your life more productively in a Chinese culture. For example, we cover topics such as how to find a job in China or where to find free Chinese gifts. 
We constantly update our content, which is taught by the most professional native teachers who thoroughly explain each point of a Chinese lesson. What are you waiting for? Check out our free YouTube content and don't forget to hit that "subscribe" button!
11. Conclusion
It's always fun to learn through vivid Chinese YouTube videos that trigger your brain to memorize things better. Guess what? Not only does ChineseClass101 have a fun YouTube channel, but we also have enjoyable online classes! There, we offer free content almost every week, and you'll be able to learn the most up-to-date facts about the Chinese language and culture. 
Hundreds of thousands of people have joined us already. Do you want to become one of them? Embark on our journey today and you'll be the next Chinese master!
Before you go, let us know in the comments what your favorite YouTube channel is! We look forward to hearing from you.